El Museo del Grammy de Los Ángeles estrenará el 12 de junio próximo una exposición dedicada a Ringo Starr, ex baterista de The Beatles
Notimex / Fotos: Especial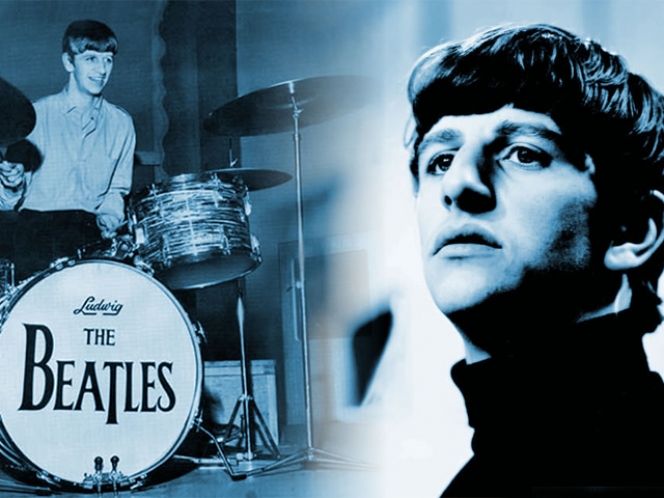 LOS ÁNGELES, 7 de marzo.- Una nueva exhibición de un ex integrante de The Beatles, Ringo Starr, y a más de 40 años de haberse desintegrado la banda, se estrenará el 12 de junio próximo, informaron directivos del Museo del Grammy en Los Ángeles.
La muestra, que se titulará "Ringo: Peace And love" ("Ringo: Paz y Amor) fue señalada como la más grande muestra para explorar la vida del músico británico.
En el pasado se han expuesto en este museo fotografías no publicadas, correspondencia, así como videograbaciones y objetos simbólicos relacionados con la carrera de Ringo.
Algunos de los objetos que se mostrarán serán la batería con todos sus aditamentos que él utilizó en los conciertos históricos de The Beatles en "The Ed Sullivan Show" y en el Shea Stadium en New York.
Asimismo, la vestimenta de corte militar que empleó en "Sgt. Pepper's Lonely Hearts Club Band" y la chaqueta roja que portó en el concierto de despedida de la agrupación en 1969, en la azotea del Abbey Road Studio, en Londres.
La exhibición también tendrá una producción interactiva que permitirá a los visitantes a tomar lecciones virtuales de música con el más famoso baterista de rock en el mundo.
Esto, sumado a la música que realizó con The Beatles y como artista solista 40 años después de la desintegración de la banda, el "show" también describirá sus actividades como actor, filántropo y activista por la paz.
Starr ha hecho varias visitas al Museo del Grammy, incluida una sesión de preguntas y respuestas, y actuación en 2010 que se conjuntó con el estreno de su álbum "Y not".
En ese tiempo el museo presentaba una exhibición de Alfred Wertheimer con fotos de 1956 de Elvis Presley y a la que Starr acudió.
"Ringo: Peace And love" estará vigente hasta noviembre de este año y después será llevada a una gira de exposiciones por diversas ciudades del país.
El museo previamente ha presentado exposiciones dedicadas a la vida y las carreras de los también integrantes de la más afamada banda de rock en el mundo, John Lennon y George Harrison.
fuente:
http://www.excelsior.com.mx/funcion/2013/03/07/887814