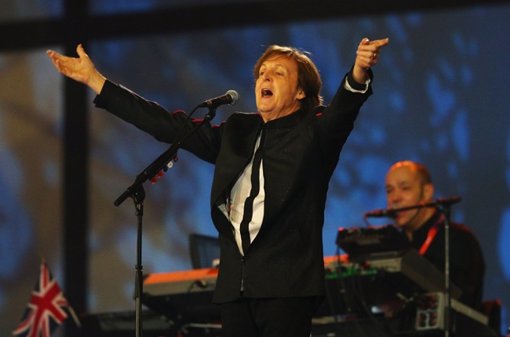 MADRID, 16 Jun. (EUROPA PRESS) -
Esta semana hatenido lugar en Manchester el Bonnaroo, un festival de música al que acuden artistas como The XX, Boys Noize o The Vaccines.
Paul McCartney
, que fue como cabeza de cartel, actuó el viernes 14 y
tocó un total de 38 canciones
, pero tuvo que interrumpir el concierto al asegurar que le llegaba un fuerte olor a marihuana:
"
Esa es muy buena hierba, puedo olerla desde aquí... ¡Puff!, ¿Qué me estáis haciendo?
"
Durante el concierto McCartney tocó Back in the USSR y
mostró su apoyo para el grupo Pussy Riot
, quienes han sido encarceladas por oponerse a la reelección de Vladimir Putin.
La leyenda de los Beatles ya
tiene 70 años
, pero sigue teniendo el cariño de la gente como cuando tenía 30.
fuente:
http://www.europapress.es/chance/cineymusica/noticia-paul-mccartney-detiene-concierto-culpa-fuerte-olor-marihuana-20130616190340.html